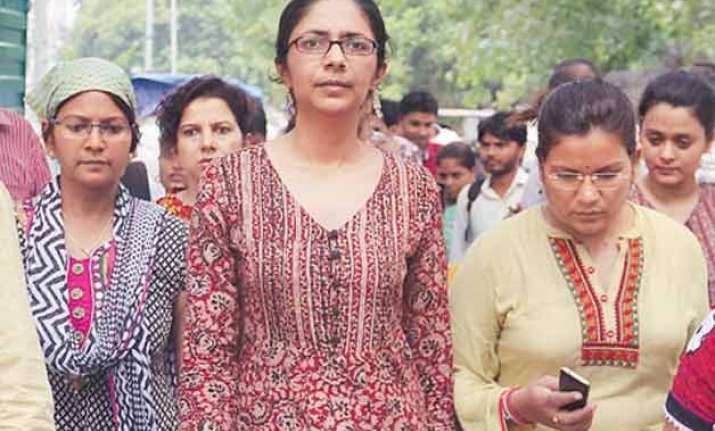 New Delhi: Lieutenant Governor Najeeb Jung has approved the appointment of Swati Maliwal as the chairperson of Delhi Commission for Women (DCW).
Delhi Chief Minister Arvind Kejriwal had earlier written a letter to Jung along with the file for his approval. In the letter, Kejriwal had said, "Modi wins; we are defeated, and hence, we request the Lieutenant Governor with folded hands to sign the women commission file."
He also claimed that Jung was following the Prime Minister's directives on the matter and. He accused the Centre of ruling Delhi through proxy.
The LG, who has been locked in a tussle with Kejriwal over the appointment and transfer of senior bureaucrats, had declared Maliwal's appointment as "ultra vires" of the rules.
Jung's office said the appointment of Maliwal "in breach of rules and procedures" and "had no legal sanctity". Her nameplate was removed and her staff barred from entering the office of DCW after Jung's veto on her appointment.
The Delhi government had appointed Maliwal, wife of Aam Aadmi Party leader Navin Jaihind, as DCW chief without seeking approval from LG.
The AAP has rejected allegations of nepotism made by the BJP and the Congress over Maliwal's appointment. Silencing all critics, the AAP Government said that it picked the person who is best suited for the job.