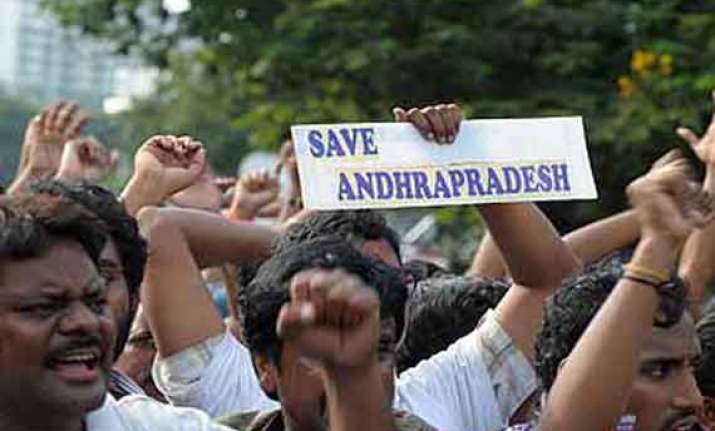 Rajahmundry : Union Tourism Minister K Chiranjeevi's convoy was yesterday blocked by pro-united Andhra lawyers in east Godavari district over creation of Telangana.  
The Seemandhra Lawyers Joint Action Committee led by M Subba Rao tried to obstruct the minister's convoy at Kambala Chervu and later at Lalitha Nagar, before they were evicted from the spot by police.
Chirajeevi, state ministers and MLAs in his motorcade were greeted with slogans by the lawyers in favour of united Andhra Pradesh, when they reached Kadiyam.  The actor-turned-politician was here to unveil the statue of famous film star S V Ranga Rao.  
In a function, the minister inaugurated Rs 53 crore Mega Tourism Circuit which is funded by the Centre.  The circuit comprises developing infrastructure facilities at tourism spots in east and west Godavari districts.
He also inaugurated Konaseema-Paipkondalu-Bhadrachalam Mega Tourism Circuit works at famous Kotipalli Temple in east Godavari district.
"So far, tourism has not been given the due importance it deserves. Konaseema, which is equivalent to Kerala and Goa as a scenic tourism spot, will gain prominence worldwide," the minister said, adding that the development of tourism would also generate job opportunities for local youths.  
"Old Godavari Bridge or the Havelock bridge which was commissioned in 1900 on Godavari river, and served trains playing between Howrah and Chennai, will be purchased and developed as tourism spot with Private Public Partnership (PPP)," Chiranjeevi said.
Later, he released documentary book on 'Konaseema' and a CD on Hopeland Islands.