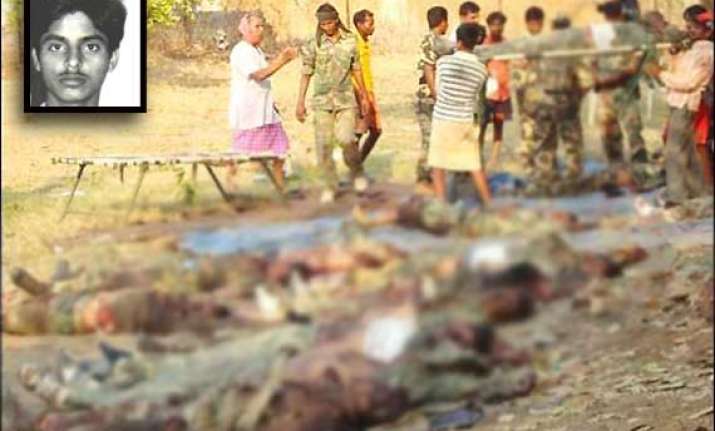 Hyderabad: In a huge blow to the Maoists entrenched inside the forests of Odisha and Chhatisgarh, Gudasa Usendi, the zonal secretary of CPI (Maoist), Dandakaranya Special Zonal Committee has been arrested by Andhra Pradesh police early this morning.
Sources said, 53-year-old Usendi alongwith his wife Raji surrendered before the anti-Maoist Special Intelligence Branch. The Maoist leader and his wife surrendered due to "health reasons".
Usendi is said to be the mastermind of two heinous massacres - the killings of 76 CRPF jawans in Tarmetla and the massacre of Chhattisgarh Congress leaders V C Shukla, Mahendra Karma and Nandkumar Patel alongwith 32 others in Jiram Ghati.
The real name of Gudasa Usendi is Gumudavelli Venkatakrishna Prasad, native of Kadivendi village, under Devaruppala mandal of Andhra Pradesh's Warangal district.
Reports said, though Usendi had ordered the attack on the Congress convoy in Jiram Ghati, and had released the press release after the massacre, he felt remorse for the end result, as he felt that more innocent people were killed in the massacre.
Usendi was part of the CPI(Maoist) think tank, where he used to write analysis on the party's strategy and performance. He was critical of excessive violence by Maoists, because of which he was being sidelined by the Maoist hierarchy.
Usendi was one of the 20 members of the Maoists'  Dandakaranya Special Zonal Committee (DKSZC).