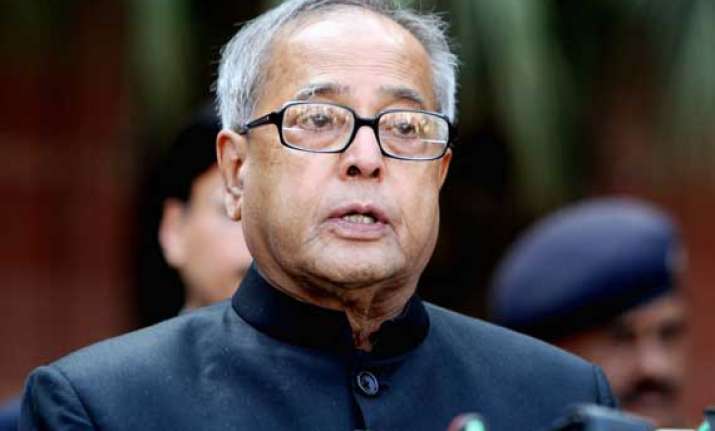 New Delhi: President Pranab Mukherjee today congratulated the ISRO for the successful launch of PSLV-C24 calling the latest space foray an "important landmark".  
In his message to Indian Space Research Organisation (ISRO) Chairman Dr K Radhakrishnan, the President said, "My heartiest congratulations to you and your entire team at the ISRO for the successful launch of PSLV-C24, carrying the Indian Regional Navigation Satellite System (IRNSS)-1B.  
"The launch of PSLV-C24, with IRNSS-1B marks an important landmark in our space programme and demonstrates, yet again, India's capabilities in space launch technology."
"The nation will immensely benefit from the applications of IRNSS which include terrestrial, aerial and marine navigation, disaster management, vehicle tracking and fleet management," he said.
Mukherjee said the nation was proud of the hardwork done by the scientists and those in the ISRO.
"Kindly convey my greetings to the members of your team of scientists, engineers, technologists and all others associated with this great mission. Our nation is grateful for their hard work and proud of their accomplishments," he said.