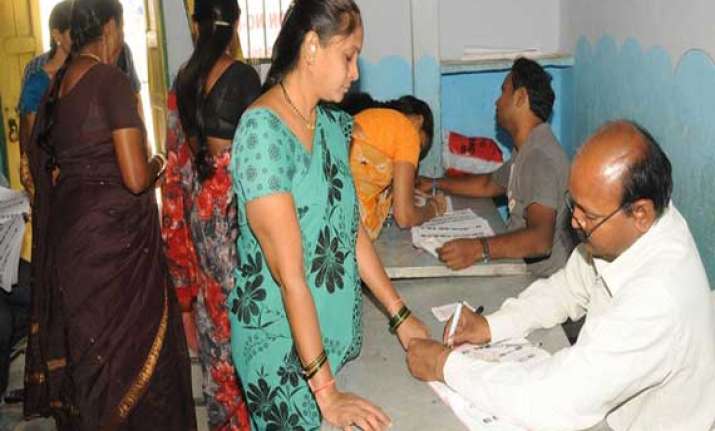 Hyderabad: The Election Commission today issued notification for polling in Telangana region on April 30, even as BJP-TDP and Congress-CPI appear to be inching closer to pre-poll alliances.
Though the bifurcation of Andhra Pradesh is only a mere formality now, simultaneous polls will be held for the Legislative Assembly and Lok Sabha seats in undivided state.  Nominations would be accepted from today for the 17 Lok Sabha and 119 Assembly seats in Telangana and the last date is April nine.
The last date for withdrawal is April 12.  
The prolonged talks between TDP and BJP for a pre-poll understanding appeared to have come to a final stage and the two parties are expected to make an announcement of the pact in a day or two.
BJP spokesperson Prakash Javadekar, incharge of party affairs in AP, today said that dialogue with TDP is on. "We will let you know when things happen", he said.  
According to reports, BJP is likely to get about 45-50 Assembly and eight Lok Sabha seats in Telangana, which would come into existence on June 2, and about five Lok Sabha and 15 Assembly segments in Seemandhra which would go to polls on May 7 for 175 Assembly and 25 Lok Sabha seats.