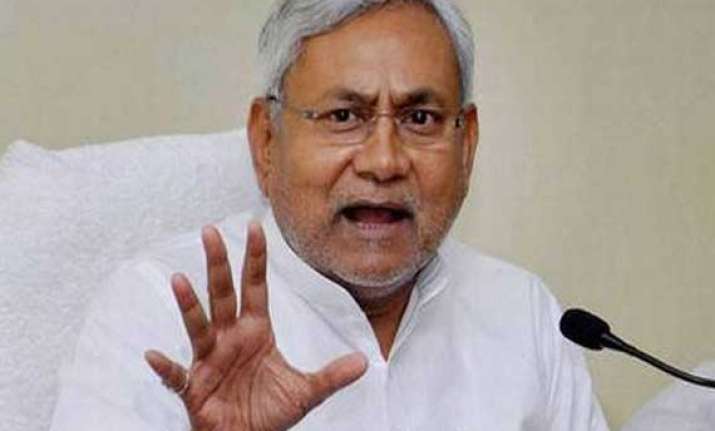 Patna: Seeking to make political capital out of the special status demand for Bihar ahead of Lok Sabha elections, Chief Minister Nitish Kumar today held a five-hour-long 'Satyagraha' and urged the people to fight to their last as it was an issue of dignity and prestige.  
"We have been discriminated by the Centre. They ignored our legitimate demand for special status but gave it to Seemandhra. All of you must fight together by making it an issue of dignity and prestige for the state," Kumar said.  
He was addressing party workers at the Gandhi Maidan while winding up his 'Satyagraha' over the issue, for which the ruling JD (U) called a statewide bandh today.  
"Bihar people too have right to develop and prosper for which we need incentive like special status," Kumar said.  
An all-party resolution on this was passed by the legislature a few years back and the party had submitted to the Centre a memorandum with signature of over one crore people, the Chief Minister said.
The Centre understood merits of the demand and set up the Raghuram Rajan Panel which identified Bihar as one of the most backward states, he said and blamed the Congress for shelving the demand.
The Chief Minister did not spare his erstwhile ally BJP either saying the latter should have pleaded to the Centre to give special status to Bihar when it was given to Seemandhra which would not have got without BJP's support.