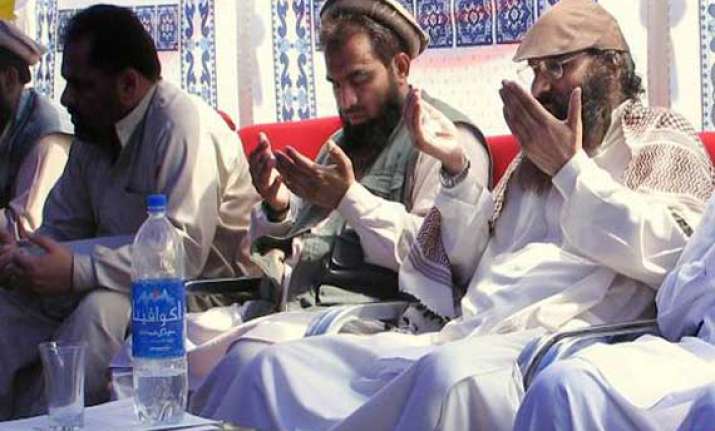 New Delhi: Top Indian Mujahideen terrorist Zia Ur Rehman alias Waqas, a Pakistani national wanted in connection with several bombings, and three associates have been arrested from Rajasthan by Delhi Police which claimed to have averted a "spectacular terror attack" during elections.  
"Rehman, a dreaded terrorist, exported by Pakistan based ISI, is wanted in a series of bombings carried out all over India along with his absconding associates," Special Commissioner (Special Cell) S N Shrivastava told reporters here today, adding it was a "major catch".  
He was arrested outside Ajmer Railway Station early yesterday morning when he alighted from a train which came from Bandra, Mumbai.
His other three associates identified as Mohammad Mahruf (21), Mohammad Waqar Azhar alias Haneef (21), both residents of Jaipur, and Shaquib Ansari alias Khalid (25) of Jodhpur were arrested at his instance in the wee hours today from their residences with the help of Rajasthan police.  
A youth, whose identity police did not reveal, was picked up for questioning from Shaheen Bagh area from Jamia Nagar for questioning as he was in touch with the three arrested from Jaipur and Jodhpur.