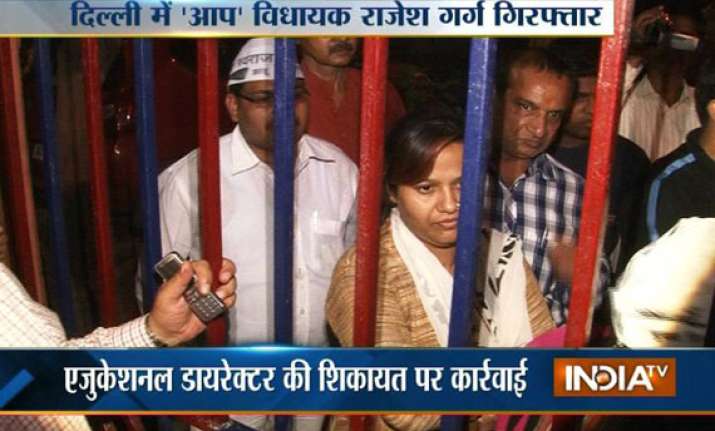 New Delhi: Delhi's Prashant Vihar Police on Saturday evening arrested Aam Aadmi Party MLA Rajesh Garg on the complaint of a deputy director of education.
A case under sections 506, 509, 186 IPC has been lodged against Garg and his supporters. All these offences are bailable.
Garg and his supporters had been staging protests against hike in school fees, school uniform rates and exercise books.
Police, while arresting Garg, told him he could apply for bail, but he refused.