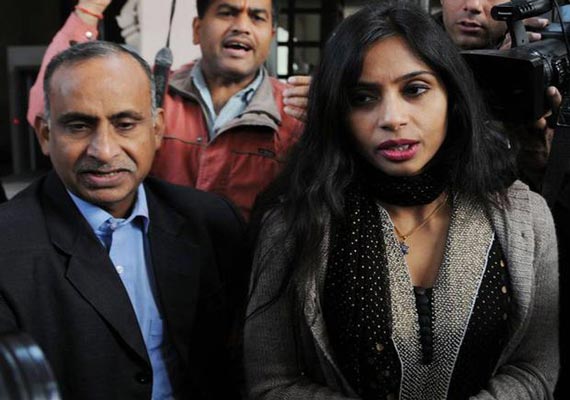 Mumbai: Indian diplomat Devyani Khobragade has already returned to  India after a US court indicted her for visa fraud and  the US government granted her diplomatic immunity. She arrived in Mumbai on Tuesday. Her parents reside in Versova.
Devyani's father Uttam Khobragade has said, his daughter's family has also decided to leave the US and will be re-locationg to India after February as it is not possible to relocate for them right now because Devyani's kids are attending school in New York.
Devyani's father Uttam Khobragade is a retired bureaucrat.
Devyani's  husband Akash is a US citizen. Her two daughters aged 7 and 4 are currently with the father as they are attending school.
Devyani's father also informed that she will be posted in Delhi for sometime.
He said "My daughter refused plea bargaining and refused to pay any fine. This is a common scam in the US where criminal charges are pressed for permanent resident status and money extorted. This is then split between the so-called victim and those who aid them. My daughter refused to pay."