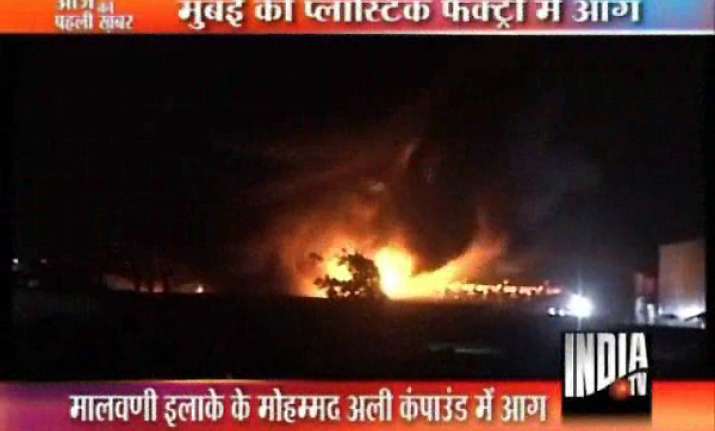 Mumbai, July 20: A  major fire on Tuesday night gutted several lakhs of rupees worth plastic and chemicals in Mohammed Ali Compound near Malvani here.
The compound houses several factory sheds dealing in plastic and chemicals.
 
Several cylinders kept inside the factories also burnt because of the fire. The Fire Brigade took nearly 3 hours to extinguish the fire.
 
The cause behind the fire is being ascertained.