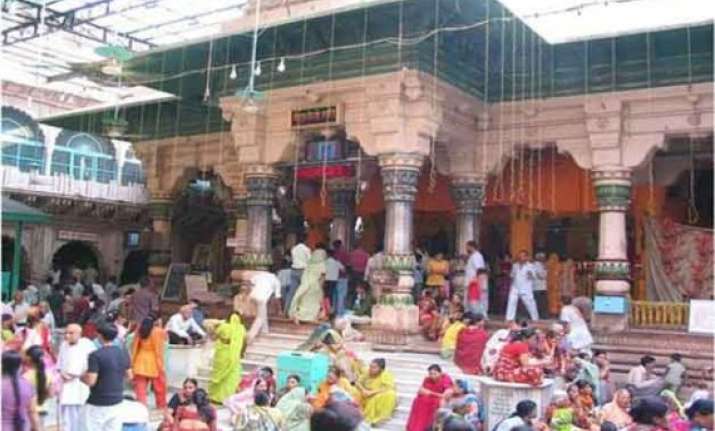 Mathura: With growing popularity of holy places among New Year revellers, lakhs of pilgrims yesterday visited the land of Braj braving cold wave conditions.
"While the maximum rush was in Goverdhan where braving the cold, several lakh pilgrims performed parikrama of hillock Goverdhan covering a distance of about 23 kms, in Vrindavan the maximum rush was in Bankey Behari temple, ISCKON, Radha Ballabh, Radha Raman temples. No untoward incident has taken place," District Magistrate Rajesh Kumar said.
"The rush of pilgrims this year exceeded previous year's record," priest of Dann Ghaati temple, Mathura Prasad Kaushik said adding that the 'parikrama' of hillock Goverdhan continued even till eleven in the night.
Several thousands also perform 'parikrama' of Vrindavan and Mathura.
"Thousands have to travel over four kilometres to reach Bankey Behari temple," said Vibhu Sharma, a resident of Vrindaban.