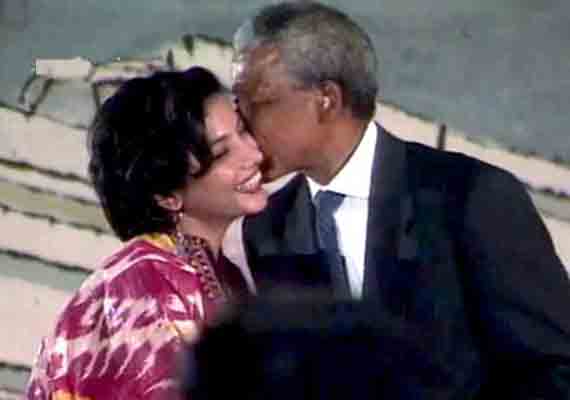 New Delhi:  When Nelson Mandela visited India in 1993, he was caught in an unexpected controversy. Shabana Azmi met the former President of South Africa at a social event and kissed him on his cheek, inviting the wrath of the Muslim community.
Shabana Azmi might have never dreamt that her small stint would land her into big trouble. She faced the wrath of the Muslim community who raised a big objection to her act.
A buss on the cheek was the talk of the town as India's conservative Hindu and Muslim culture frowns on kissing in public.