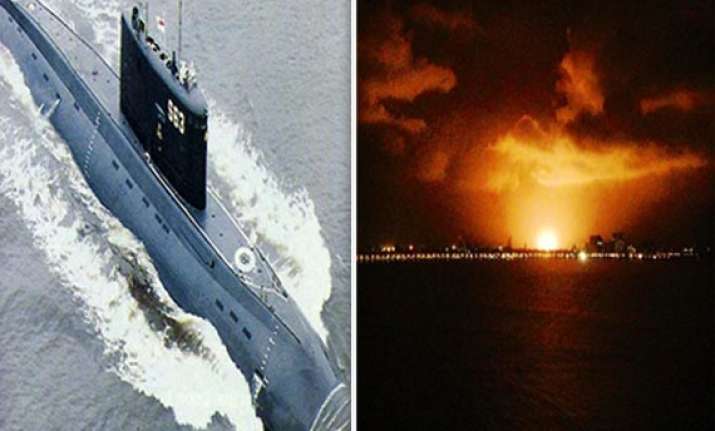 New Delhi: A huge explosion and fire destroyed India's most advanced diesel-electric submarine, the INS Sindhurakshak, which was docked at a high-security military dockyard in Mumbai. 
Before this, the submarine had suffered fire incident in 2010 also while the vessel was in Visakhapatnam in February.  
One sailor was killed and two others injured. Navy officials reported that the fire had been caused by an explosion in the submarine's battery compartment, due to a faulty battery valve that leaked hydrogen.