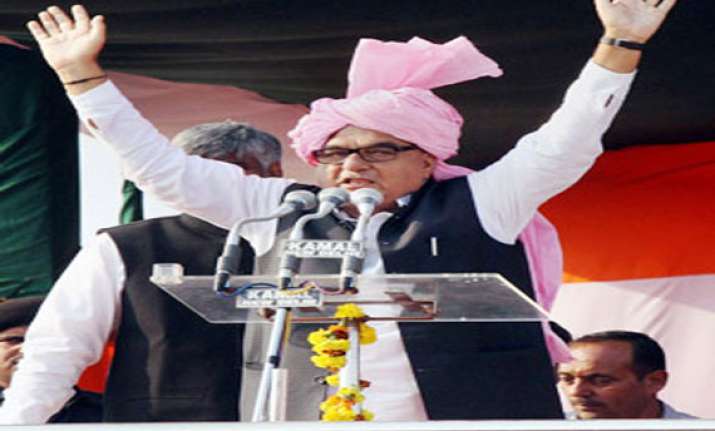 Panipat: Kamal Kant, the man who slapped Haryana chief minister Bhupinder Singh Hooda during a Congress roadshow today, is a resident of Ward 9 in Gohan a.
His family lives in dire poverty and his father Mahesh Kant runs a teashop near his house.
Kamal's father Mahesh Kant said, his son was mentally disturbed for the last few years and was undergoing treatment at a private hospital in Rohtak.
Kamal Kant had completed his B.Sc. two years ago and is presently working as MR in a company in Bhiwani.
Kamal came home late on Saturday night and left for Panipat Sunday morning, said his father.
"I don't know what he did and why, but I apologize to Hooda ji for his act", said his father.
Soon after the slapping incident, a large crowd assembled outside his house and in the local market in Gohana.
Late in the evening, Panipat police released Kamal Kant after interrogation.