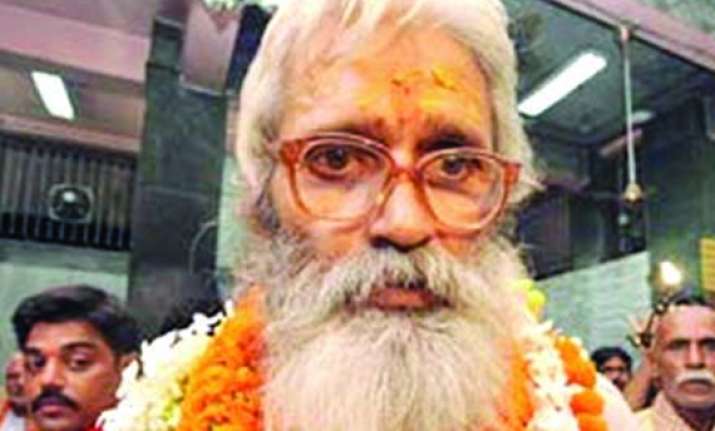 Patna, Jun 4: The kins of Ranvir Sena chief Brahmeshwar Singh alias Mukhiyaji today demanded a CBI probe in the latter's murder case last week.
"Our family would like the CBI to probe the murder case of the slain Ranvir Sena chief so as to bring the culprits to justice in an expeditious manner," Singh's younger son Indu Bhushan Singh told PTI on phone from his residence in Khopira village of Bhojpur district.
CBI probe will the truth behind the murder case, he said.
Singh, the incumbent 'mukhiya' of Khopira panchayat, said he was speaking on behalf of all family members and well-wishers and expressing their sentiments that the state government should recommend a CBI probe.  
He said he has appealed to all political representatives who have spoken to him since his father's murder four days ago to convey to the state government the family's wish for a CBI probe in the murder case.  
Singh expressed concern about the security of his family members and said that he and other members were feeling insecure and perceived threat to their lives in the backdrop of murder of his father.
Although the district police has provided two guards to him, the insecurity of the family members persisted, Singh said. Meanwhile, senior JD(U) MLC Mahachandra Prasad Singh said he will request the state government to take into account the family members sentiments before going ahead with the probe in the murder case by any agency.  
He said that he would, however, favour a probe by the state agency as the state police was committed to crack the sensational murder case.
The Ranvir Sena chief was shot dead by the gunmen while he was taking a stroll near his house in Khopira village under Nawada police station area in Bhojpur district on Friday morning that triggered largescale violence and arson by his supporters in Ara town and in Patna on the next day.