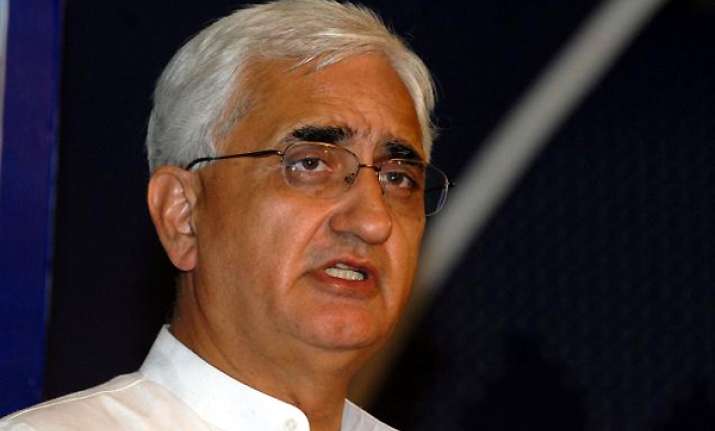 New Delhi, Dec 30: Law Minister Salman Khurshid today accused BJP of not speaking about its problems with Lokpal Bill before the debate on it in Rajya Sabha and sought to know from the party why it did not ask for the legislation to be put to vote with limited discussion.

Khurshid also attacked Team Anna for their criticism on non-passage of the Bill in Rajya Sabha, saying they never welcomed the passage of the legislation in Lok Sabha.

"Why did they (BJP) speak for long? He (Jaitley) should have spoken for 10 minutes. Whatever he had to say, he could have said in 10 minutes. They could have reduced the number of speakers they had," he told reporters here.

The Minister was responding to a question on Jaitely's remarks that the whole action in Rajya Sabha was choreographed and speakers were made to continue the debate.

Khurshid said if the BJP had believed that it had the support of the rest of the House, it should have sought a direct vote without any debate.

"Why don't they answer all that. If the game is played it is played on both sides. Why were they playing a game? It is as simple as that," he said.

On Team Anna member Kiran Bedi attacking Government for its failure to pass the Bill, he said the former IPS officer has all the right to air her views.

"She says a lot of things and she will continue to say. That is her right. I don't remember Team Anna welcoming when Lokpal Bill was passed in Lok Sabha. We were villains then and now too," he said.