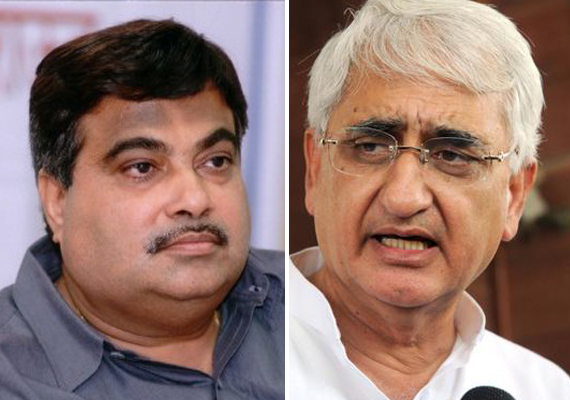 Chandauli(UP), Feb 13: Lashing out at Union Law Minister Salman Khurshid for his spat with the EC over the issue of quota for minorities, BJP President Nitin Gadkari today termed him as a "lawless" minister.

"He (Khurshid) is not the Law minister but lawless minister," Gadkari told an addressing an election meeting here.

He also blamed Prime Minister Manmohan Singh for not sacking the minister.

Khurshid had told an election meeting in Uttar Pradesh on Friday that he would continue to ensure reservation for backward Muslims even if the Election Commission "hangs" him.

He had earlier been censured for the same statement made on January 8 while campaigning in the state, with EC holding it as violative of the Model Code.

On Parliament attack accused Afzal Guru, Gadkari said that despite Supreme Court's decision to hang him, the Centre was not acting.

By not doing so, the Congress party is protecting terrorists in the country, he alleged.

Gadkari said that in order to secure their minority vote-bank, Congress and SP repeatedly raked up the Batla encounter issue.