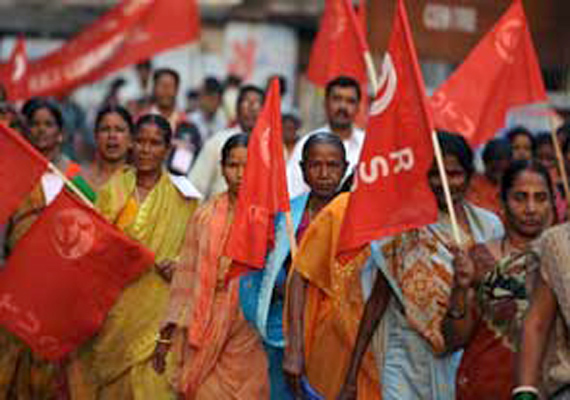 Thiruvananthapuram, Feb 28 :  Normal life was disrupted in Kerala today due to the country-wide strike called by central trade unions to protest the "anti-labour" policies of the UPA government.

Buses kept off the roads and shops were closed in the state. The strike also affected functioning of banks and offices as pro-Left unions in the state sector also joined the protest against the "neo-liberal economic and labour policies" pursued by the UPA Government at the Centre.

The Congress-led UDF Government in the state has enforced 'dies non' (no work-no pay) order against the strike in government offices.

Early reports from across the state said in most places the mobility of people was hit as the impact of the strike was near total in the transport sector with buses, taxis and auto rickshaws keeping off the road.

The rail traffic, however, was not affected and no blockade was reported from anywhere in the early hours. There was no disruption in electricity or water supply and the health sector exempted from the strike.

Labour leaders have claimed that the strike is going to be a historic event and a stern warning against "anti-labour policies" of the UPA Government.

The key demands of the unions include guarantee of labour rights, end to the contract labour system, bringing workers in the unorganized sector under the social security net and pension benefit for all workers.

Besides the Left unions like CITU and AITUC and HMS, the pro-Congress INTUC and pro-BJP BMS are also supporting the strike.