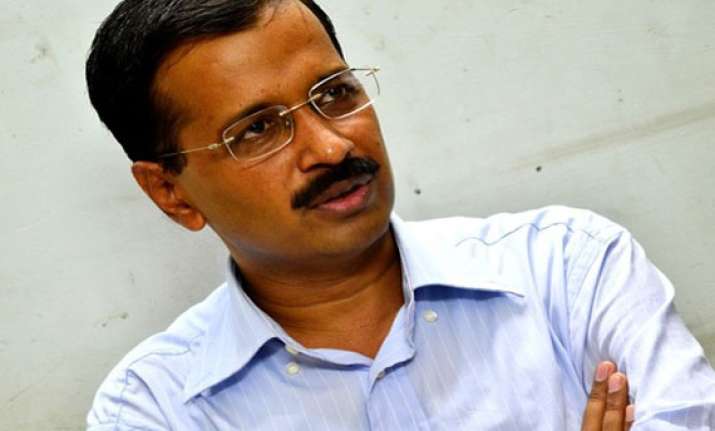 Jind: Aam Aadmi Party chief Arvind Kejriwal today asked his supporters not to take law into their own hands while dealing with anti-social elements. He made this comment while addressing party workers here in an apparent reference to last evening's incident at Charkhi Dardi in Bhiwani district where supporters thrashed a person for hitting the party convener on his neck during campaigning.
The former Delhi Chief Minister said the thrashing of the youth was wrong. "I am hurt by the reaction of AAP supporters," he said.
Kejriwal arrived here late last night after completing the first day of his three-day road show through various districts of Haryana in support of AAP nominees for the April 10 Lok Sabha elections.
He criticised Congress and BJP saying both the parties were "spreading corruption and ignoring the interests of common people". "Corruption was rampant in the country and AAP was trying to take steps to eradicate corruption," he said and sought support for AAP nominees.
Later, he continued with his road show through Jind and Narwana in the district. After this, he will travel through Kaithal, Yamunanagar and Ambala districts. He is scheduled to spend the night at Ambala and depart for Chandigarh tomorrow for his road show there.
After Chandigarh he is scheduled to travel through Panchkula and Panipat before culminating his three day road show at Sonipat.