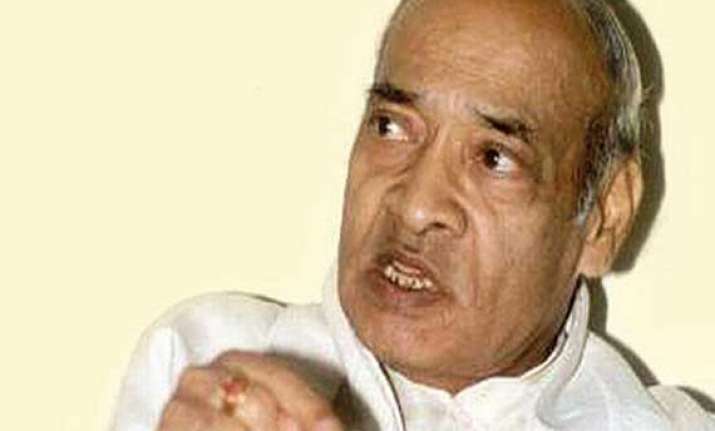 Hyderabad: Rich tributes were paid to former Prime Minister P V Narasimha Rao on his 93rd birth anniversary today.
Governor E S L Narasimhan, Telangana Chief Minister K Chandrasekhar Rao, a host of Ministers, MPs, MLAs and leaders of various parties offered floral tributes to the "son of the soil" at PV Gnana Bhoomi at a "state function" organised for the first time.
The Chief Minister said his Cabinet would soon pass a resolution requesting the Centre to confer Bharat Ratna on the late politician, considered the architect of the wide-ranging economic reforms launched in 1991.
Chandrasekhar Rao announced on the occasion that a memorial building, that would house the memorabilia of the late Prime Minister, would be constructed in Hyderabad.
"A new district that will be carved out soon will be named after P V Narasimha Rao. We will also name a university in Telangana after him," Chandrasekhar Rao said.
He requested the Centre to build a befitting memorial to the former Congress stalwart in New Delhi.