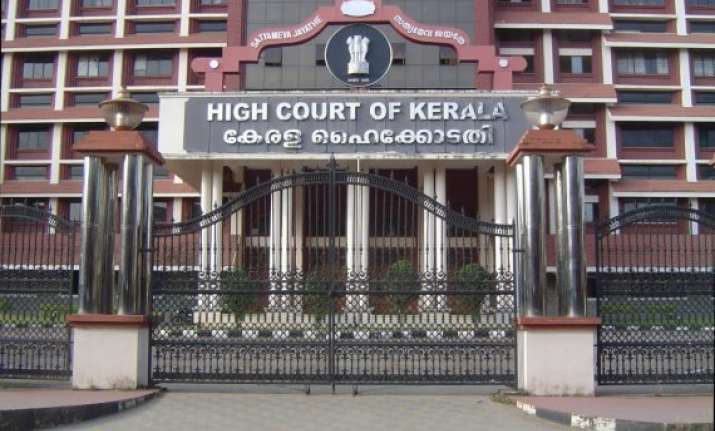 Thiruvananthapuram:  Kerala High Court's recent order in the ISRO espionage case has prompted family members of former chief minister and late Congress stalwart K Karunakaran to revive their demand for action against the three police officials who had conducted the probe into the scandal.
Karunakaran's son K Muraleedharan, a Congress MLA, and daughter Padmaja Venugopal, also active in the party, have demanded action by the Oommen Chandy government based on the high court order earlier this week quashing the decision to drop action against the three retired police officers.
Both Muraleedharan and Padmaja hold that a section of leaders within Congress had used the ISRO spy case to oust Karunakaran from the chief ministership in the mid-1990s.
They maintain that the decision of the Chandy government to spare the three officials, one of them a former ADGP and currently Information Commissioner, amounted to denial of justice to Karunakaran.
"Of course, we will raise the issue within the party and with the government. We expect that there would be action based on the high court order. We will also take up the matter within the party," Muraleedharan, a former KPCC president, told PTI.
On Oct. 20, while allowing the petition filed by former ISRO scientist Nambi Narayanan, the high court had remitted the matter back to the government for reconsideration and the issuing of formal orders within three months.
The order said that the Kerala government, which was 'enthusiastic' in withdrawing the case from CBI and handing it over to state police, had not taken a serious note of the lapses in the probe by Kerala police.
Narayanan had approached the court in December 2012 seeking initiation of criminal and disciplinary action against former ADGP Siby Mathews and two retired Superintendents of Police—Joshua and S Vijayan, who were held responsible by CBI for the illegal arrest of the senior ISRO scientist who was accused of being involved in the espionage case. The scientist was later discharged.
Meanwhile, the government is learnt to be examining the legal issues involved in the order to decide on the steps required to be taken.
According to government sources, although no follow-up action has so far been finalised in the matter, legal experts would be consulted on how to proceed in the case since the three police officers involved are no longer in service.