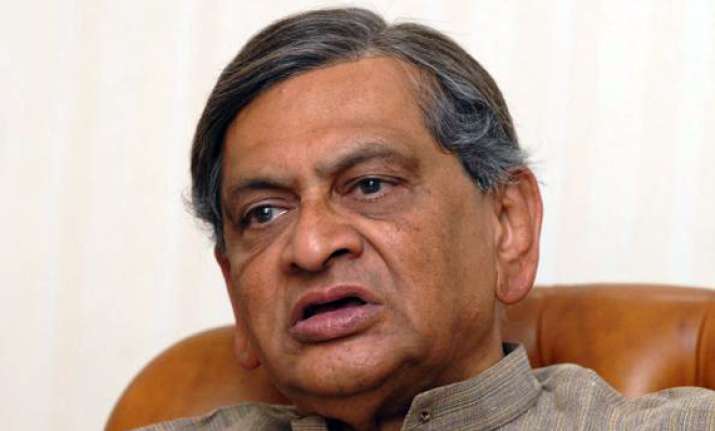 Bangalore, Dec 15: In a relief to External Affairs Minister S M Krishna, the Karnataka High Court today stayed an FIR filed by the Lokayukta Police against him on a private complaint accusing him of facilitating illegal mining during his tenure as state chief minister.

Passing the interim order on a petition by Krishna, Justice B V Pinto directed respondent T J Abraham, on whose complaint the FIR was registered, to file objections by January 6.

The Lokayukta Police on December 8 had registered the FIR against Krishna and two other former Chief Ministers N Dharam Singh and H D Kumaraswamy, who succeeded him, besides 11 officials, following a directive by Lokayukta judge N K Sudhindra Rao.

Krishna had moved the High Court on December 9 seeking quashing of the private complaint and the FIR.  When the matter came up in the High Court today, Krishna's counsel Uday Lalit contended that the allegations made in the private complaint did not constitute an offence prima facie as they were based on the Lokayukta report on illegal mining which, he said, did not refer to his client's name.

"Hence there was no question of Lokayukta Police filing FIR against Krishna," he reasoned. Moreover, the Lokayukta report refers to granting of mining lease after 2006 when N Dharam Singh was the Chief Minister, he argued.

"There was no reference in the Lokayukta report of granting mining lease in 2004 when Krishna was chief minister...hence allegations levelled by the respondent (Abraham) do not constitute an offence," Lalit argued.

In his petition, Krishna had submitted he had not committed "any illegality or irregularity" in the mining sector.

The FIR has been filed against Krishna under various sections of Prevention of Corruption Act, Forest Conservation Act, Forest Act and Minerals and Metals Regulation and Development Act.