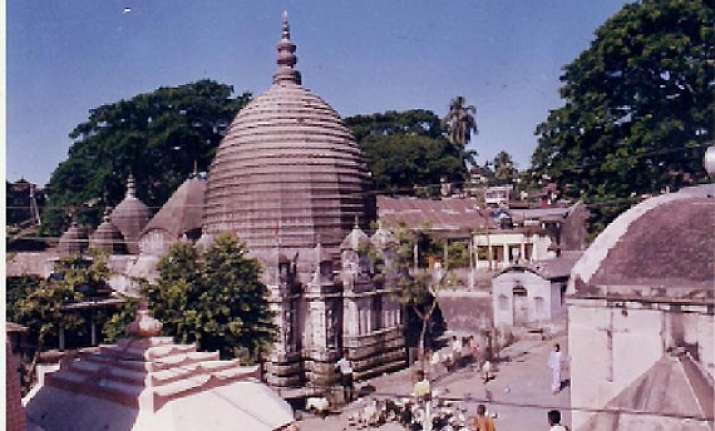 Guwahati, Jun 22: The doors of the famed Shakti Kamakhya temple were closed for four days today on the occasion of the annual 'Ambubachi' festival. 
The temple doors were closed at 12:15 pm after the traditional 'prabriti' ritual in which the idol of the goddess is covered with a red cloth called 'angavastram'.
They would reopen on June 26 at 8:15 am after the 'nibritti' ritual in which the idol is traditionally said to be purified and the cloth removed, secretary of Kamakhya Debuttar Board Naba Kanta Sarmah said.
Nearly two lakh devotees from across the country and abroad have gathered at the shrine premises atop the Nilachal hills in the city to attend the annual festival associated with the fertility cult.
Kamrup (Metro) district administration has made elaborate arrangements to ensure that the festival was observed peacefully.
More than 14,000 police personnel have been deployed along with volunteers from National Cadet Corps (NCC) and scouts and guides.
The administration has installed nearly 100 CCTV cameras in and around the temple premises to keep a strict vigil and prevent any untoward incident, Guwahati City Senior Superintendent of Police A P Tiwari said.  
According to the scriptures, the earth is the symbol of womanhood or life giver and is considered to be menstruating for four days during the Hindu month of 'Asada'.  
During these four days, all vedic rites, whether at home or in temples are not performed and since this festival is closely related to agriculture, cultivation, digging, ploughing, felling trees, building houses and other such works are also not carried out during the period.