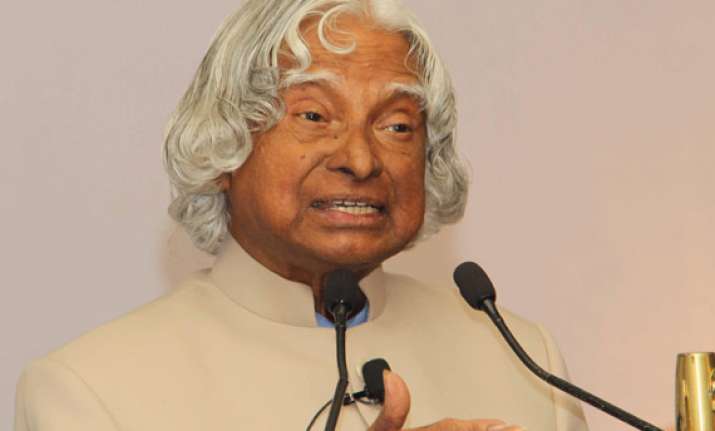 Shillong: Former President APJ Abdul Kalam on Thursday said there is not enough funding for basic science in India and called for 'big' investment to promote researches in higher education.
"There is not enough funding for basic sciences in India. We have to invest in a big way and I am pushing that idea," Kalam told reporters on the sidelines of a lecture at the IIM-Shillong here.
There is an urgent need for investment in basic sciences, he said.
Commenting on the brain drain in the country, the former President said, "In globalised world we cannot stop brain drain."
He said India produces 3-4 million graduates which include those who did management and technology.
"A few thousands (a small percentage) go out in the globalised world to earn but they still have strong connections in India. In a globalised world they come and go. A lot of people will also come here. The benefit is mutual," he said.
Kalam who has agreed to teach at the institute, began his lecture to over 100 students on the theme 'Empowering 3 billion.'
He will be at the campus of the institute the whole day till 9 pm where he will guide the students in groups as well as individually, IIM-Shillong Director A De said.
The institute at present functions from the Mayurbhanj Complex - an erstwhile summer palace of the king of Mayurbhanj, Odisha.