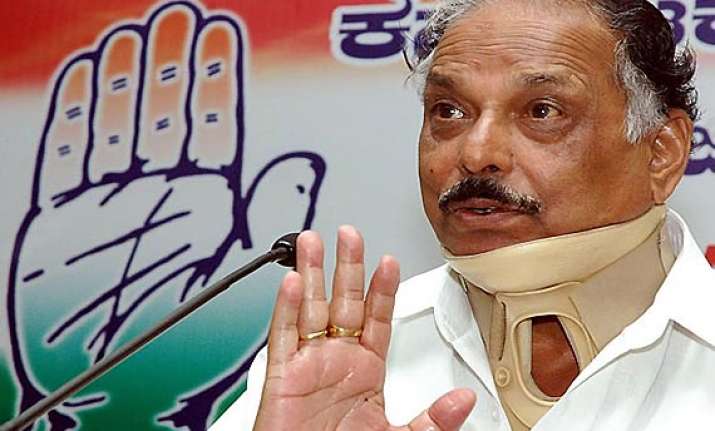 Bangalore, May 31: Senior Congress leader Kagodu Thimmappa was today elected Speaker of the Karnataka Legislative Assembly unopposed.
Chief Minister Siddaramaiah proposed his name and it was seconded by Higher Education Minister R V Deshpande. Law and Parliamentary Affairs Minister T B Jayachandra also proposed the candidature of the 82-year-old MLA, which was backed by C S Nadagouda.
After a voice-vote, pro-tem Speaker Malikayya Guttedar announced that Thimmappa, a former Minister who was elected from Sagara in Shimoga district in the May five electionss, was elected to the post unanimously.
Siddaramaiah, Leader of Opposition H D Kumaraswamy (JDS) and former Chief Minister Jagadish Shettar (BJP) and others who spoke, congratulated the new Speaker.