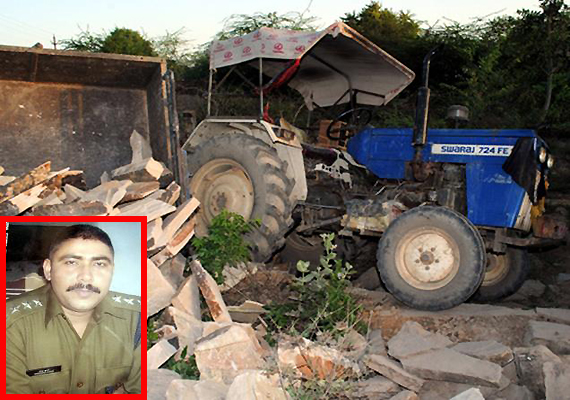 Bhopal, Mar 9: Madhya Pradesh Chief Minister Shivraj Singh Chouhan today ordered a judicial probe into the murder of IPS officer Narendra Kumar Singh, who was crushed to death allegedly by a member of the mining mafia in Morena district.

"We salute the young IPS officer for his daredevilry in checking illegal mining. We have ordered a judicial probe into the incident," Chouhan told reporters after reviewing the matter with chief secretary Avni Vaish and DGP Nandan Dubey at the Secretariat.

He said the government was dealing with illegal mining in the state in a tough manner and added that the young officer was also doing the same as part of the government stand.

"We stand by his family in this hour of grief and whatever help is needed would be given to them," he said.  The judicial probe will reveal all the facts behind the incident, he added.

Chouhan further said that the opposition Congress should refrain from politicising the issue.

By talking about illegal mining at this juncture, the Congress is giving a bad name to the state, he added.

Singh was crushed to death under the wheels of a tractor-trolley yesterday, allegedly by a member of the mining mafia, when he tried to stop the vehicle which was carrying stones at Banmore in Morena district of Madhya Pradesh.