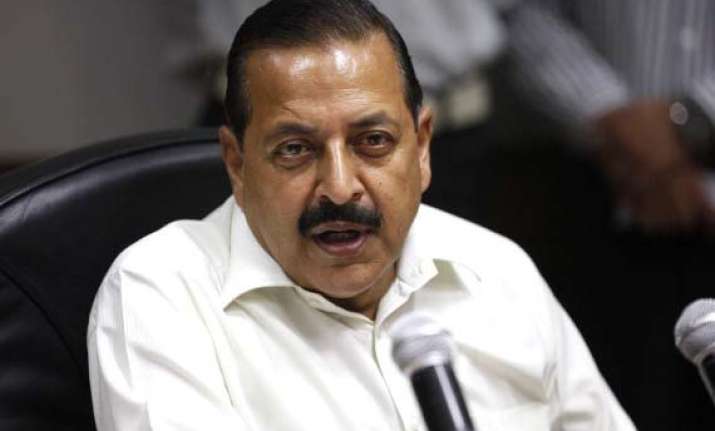 Jammu: Massive encroachment on river beds in Jammu and Kashmir since militancy took roots over two decades ago worsened the effects of the unprecedented floods in the state, Union Minister Jitendra Singh said today.  
"The trouble was seen from the beginning... From last 25 years when militancy took roots in Kashmir, massive encroachments took place and river-beds were choked," he said linking militancy with the floods.
The Union Minister of State in PMO was speaking at a function here at Jammu University.  
"Militancy created neo-rich in Kashmir. They thought lands of other people are theirs. They though river beds and banks are theirs and encroached upon them...  "Drunk with power, they resorted to encroachment.
They constructed big buildings, malls and other structures and choked rivers like Jhelum, one of the main rivers of India, resulting in flooding," he said.
Singh said the devastation caused by the floods should be taken as nature's warning and the wrong done should be corrected.
"The state witnessed catastrophic floods and this trail of devastation should make us introspect and bring about a change in our mindset to stop playing thoughtlessly with nature to meet our selfish interests.  "Despite the worst that we have seen, we are alive here under this roof...
Nature has given us a second chance to respect and use our resources judiciously," he said.  Singh said financial institutions such as banks besides civil society should reach out to the people of the state to provide them relief in this hour of crisis.  
He praised the security forces for their role in relief and rescue operations.