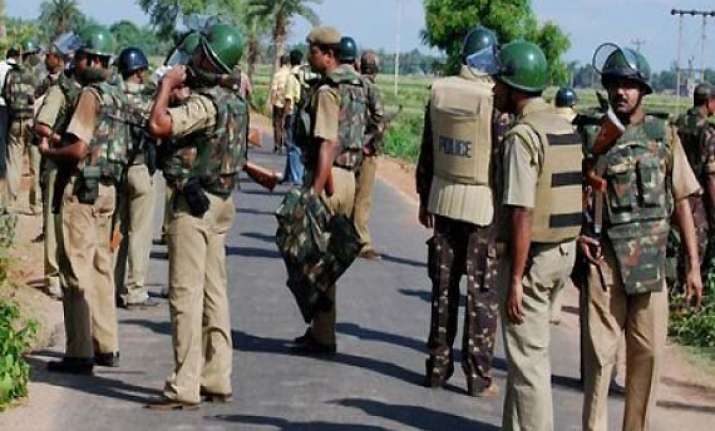 Jamshedpur: The "stringent steps" taken by the Jharkhand Police against naxal activities have yielded results, with the state recording 35 per cent decrease in naxal-related incidents this year compared to the previous years, Director General of Police Rajeev Kumar said today.  
Barring a naxal-related incident in Dumka district, parliamentary polls held in three phases in Jharkhand four months ago were satisfactory, with the voting percentage registering an increase and no report of naxal incidents in the first two phases, Kumar said at a press conference.  
All the nefarious designs of the ultras, barring one incident, had been foiled and voters turned out in large number despite a poll boycott call given by the extremists outfit because of the steps taken by the police, Kumar said.  There had been an improvement in containing the naxal activities in the state and several naxals were arrested following the anti-naxal operation launched by the police, he said.
On the national-level Shooter Tara Shahdeo incident, Kumar said the police investigation was going on in the right direction and assured that no accused would be spared as police have been discharging its responsibility sincerely.  To a query about Jharkhand government's decision to recommend the case to CBI, he said the victim had requested for it.
The DGP who was here to inaugurate the Integrated Surveillance and Response Centre (ISRC) at Crime Control Room on the premises of Sakchi police station assured of more such comprehensive steps in the future to curb the naxal activities.