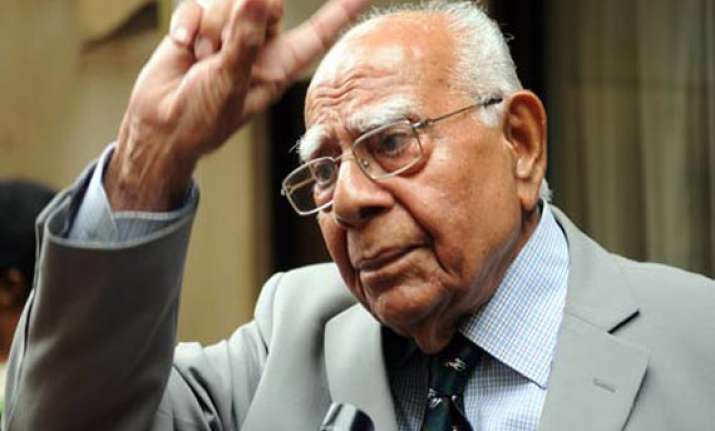 New Delhi, July 10: Lamenting that the Supreme Court order on black money has not been complied with even after two years, eminent lawyer Ram Jethmalani on Tuesday said it was the fundamental right of Indian citizens to know about the people who stashed away unaccounted wealth in foreign banks.
He referred to Supreme Court orders in which it has said that the court was not satisfied with the government investigation and its appointment of Special Investigation Team headed by retired judges to probe the issue.
"Two years have gone by since the judgement was passed.
That judgement has not been complied with. There are no lawyers to make a complaint. There are no Parliamentarians to make a complaint.
"... The citizens of this country have the right to know how the masters are working. And this creates a fundamental right in the citizens of India to know every thing about governmental operations," he said addressing a Round Table Discussion on "Right to Privacy: Issues and Way Forward" organised by Assocham here.
The Supreme Court had passed its order on black money in July, 2011 in a case in which Mr Jethmalani was also a petitioner.