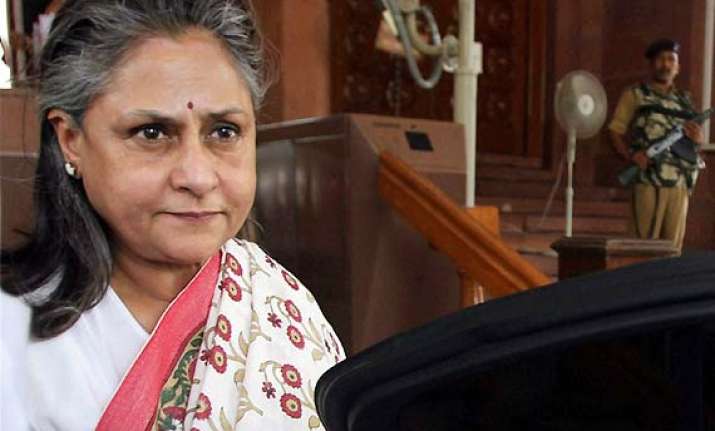 New Delhi, Dec 18: Samajwadi Party MP and film star Jaya Bachchan today broke down as she was speaking on the Delhi bus gangrape incident in Rajya Sabha today. 
Making an emotional appeal, Jaya Bachchan said: "As an MP,  I am ashamed that such incidents occur and we can do nothing."
Rape should be treated on par with attempt to murder in law, Jaya Bachchan demanded.  
"I'm very disturbed by the answer of the minister concerned (Home Minister) which is totally incorrect. I want to ask Shindeji, did any body from the government go to meet the girl's family and at least offer them sympathy? Forget the state (government)", said Jaya Bachchan.
"I'm basically an artiste. It hurts me when I read reports of rapes taking place almost every day, by fathers, brothers, uncles and cousins. It's a shame. Where is their protection?  I personally feel very, very ashamed as I'm not able to do any thing", said Bachchan, as she broke down.  
Earlier, when the deputy chairman P J Kurien didn't allow Jaya Bachchan to speak more than her allotted time, the film star stood on her legs as a mark of protest.  
It was after Leader of Opposition Arun Jaitley intervened and the Home Minister Sushilkumar Shinde agreed to allow more time to members to speak, that the deputy chairman as a special case, allowed Jaya to speak again.