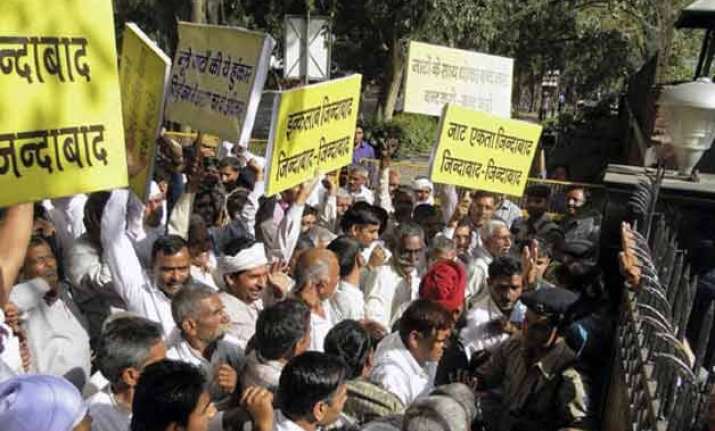 Jind (Haryana): A mahapanchayat (grand council) meeting of various Jat organizations held in this Haryana town on Sunday decided that the community will launch an agitation from May 11 to seek reservation in education and jobs.
The meeting follows a recent order of the Supreme Court quashing the quota for Jat community under the other backward class category, notified by the government March 2014, in education and government jobs.
Jat leaders, while addressing the mahapanchayat, said the central government should file a review petition in the Supreme Court and initiate other steps to provide reservation to the Jats.
"We will continue our struggle for reservation. We will assemble at Jantar Mantar in Delhi on May 11 to take our agitation further. The central government must intervene through legislation to help Jats get reservation," a Jat leader told media persons after the meeting.