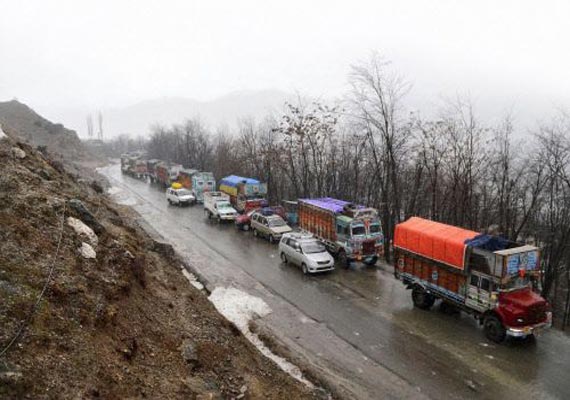 Jammu, May 27: The Jammu-Srinagar national highway, the only road link between Kashmir and rest of the country, was yesterday closed for vehicular traffic due to landslides triggered by heavy rains in Ramban district.
"There have been landslides on the highway near Ramban and Kela Morh areas of the district around 5 pm," a police official said.
Over 300 vehicles were left stranded on both sides of the highway due to the landslides.
BRO, which is maintaining the highway, has started clearance operation to restore the traffic movement, police said.