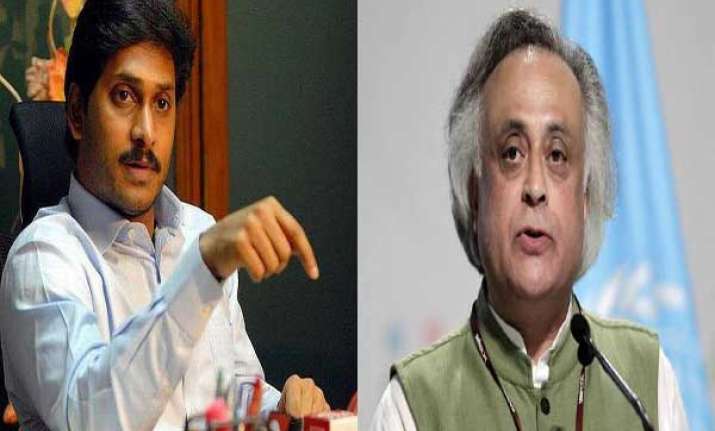 Hyderabad: Union Rural Development Minister Jairam Ramesh yesterday said YSRCP chief Y S Jaganmohan Reddy has "forgotten" the commitment on formation of Telangana given to the Andhra Pradesh Assembly by his father and then chief minister Y S Rajasekhara Reddy on behalf of Congress. 
"On 12th February, 2009, Rajasekhara Reddy reiterated the commitment of the Congress party on Telangana in the Andhra Pradesh Assembly," Ramesh told reporters at the district headquarters town of Mahabubnagar. 
"It's a different matter today that his son has floated a new party—YSRCP—in the name of his father, but the son has forgotten his father," Ramesh said.  The Union minister is the part of Group of Ministers (GoM) who drafted the Telangana bill. 
Jagan is against the bifurcation of Andhra Pradesh and is reportedly gaining traction in Seemandhra where passions are running high over the division of the state.  Ramesh also sought to downplay the spate of defection of party leaders and legislators from Seemandhra, where Congress is projected to be staring at a huge loss in elections.
"People who want to protect their business interests are leaving Congress, but people whose political interests are with Congress are remaining with it," Ramesh said.
Congress is virtually isolated in Telangana—slated to officially become the 29th state of the country on June 2--after TRS refused to merge or to have any electoral alliance with the national party.