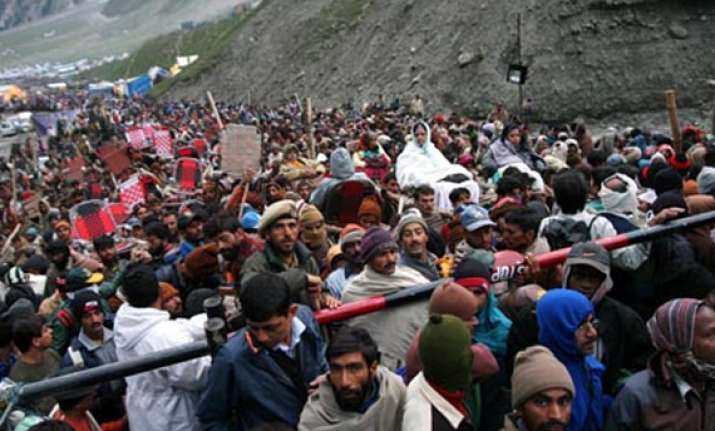 Jammu, Jun 26: For smooth and safe journey of the Amarnath yatris, J-K Railway Police has set up a Helpline, Yatri Assistance Booths (YAB) and Quick Reaction Teams (QRT).  
"We have taken up the security arrangements at the Jammu railway station by setting up a Yatri Helpline, YAB and QRTs for pilgrims visiting the cave shrine of Amarnath in the South Kashmir Himalayas", J-K Railways IGP A Q Manhas said here.  
A special helpline number 9796000100 and a Yatri assistance booth near the Tourist Office at Jammu Railway Station will be functional round the clock, he said.
Besides deployment of QRTs at platforms one and two, he said, the teams will patrol in Bullet Proof Rakshak vehicles the road strip leading to the main entrance of the station.
Further, a 24-hour patrolling CRPF QRT team and a commando team will be at the Railway Station, Manhas added.
Stating special teams in civvies will also be deployed, he said, two special teams have been constituted under the supervision of an officer and a separate lady police cell in civvies for monitoring the activities of miscreants in and around the railway station.