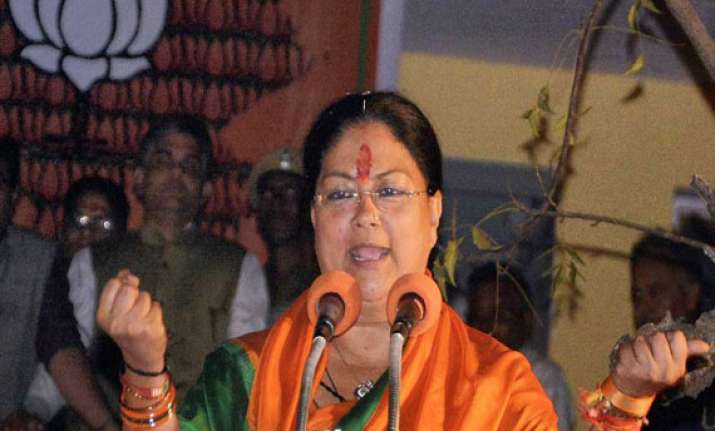 Jaipur: With BJP set to accomplish its 'Mission 25' of winning all seats in Rajasthan, Chief Minister Vasundhra Raje today said "good days" have arrived as the country is now "free" from Congress.  
"With the historic win, good days have come. Congress mukt (free) Bharat is now in our hands...Congress mukt Bharat is a reality now. As promised, we have accomplished Mission-25 in Rajasthan," Raje said during a press conference at the party headquarters here.  
"Mr Modi and his team will bring good days in the country and our state will also be benefited. Step-motherly treatment so far meted out to Rajasthan by the UPA government will be over now," she said.