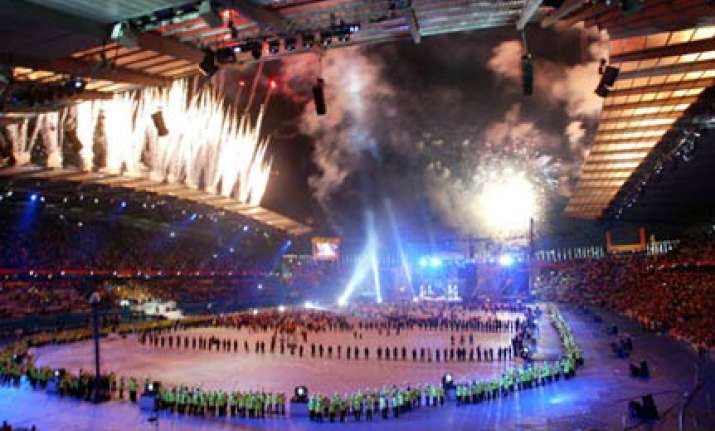 New Delhi, Oct 25 (PTI) The Income Tax department is expecting to collect Rs 5,000 crore as taxes from the payments and salaries relating to award of contracts and payments made by various agencies in the Commonwealth Games.
The department will get this revenue from under Tax Deducted at Source (TDS) category as "payment to contractors in pursuance of any work of contract including supply of labour contract", sub-contract and salaries to various professionals like event managers, anchors, volunteers and other officials.
Sources said the department is in possession of all relevant documents that relate to various contracts made by the Delhi government, the OC and other agencies which, according to reports, have cost the nation about Rs 70,000 crore including expenses undertaken by different ministries and other departments.
An estimated Rs 5,000 crore is expected under TDS category once the stipulated percentage of tax is deducted from the Games-related work under varius categories, sources said.
The department will also study the taxability of foreign consortiums under TDS category as such consortias have bagged a good number of contracts of the Games work related to overlays and additional infrastructure, the sources said.
The I-T department has got tender documents related to venue development and overlays, image and look, procurement, technology, accreditation, workforce, communication, risk management, finance and accounts, press operations, television rights, project planning and management related to the Games.
The department, meanwhile is also scrutinisng the documents it seized after it conducted searches on four major consortias which bagged Games contracts worth about Rs 700 crore.
The department is specifically look into the contracts awarded by the Games Organising Committee and the role of its officials and contractors including charges of bribing.
The I-T department has also asked the Prasar Bharati to deduct TDS worth Rs 29 crore from the payments made to the Games broadcaster SIS Live under TDS category.