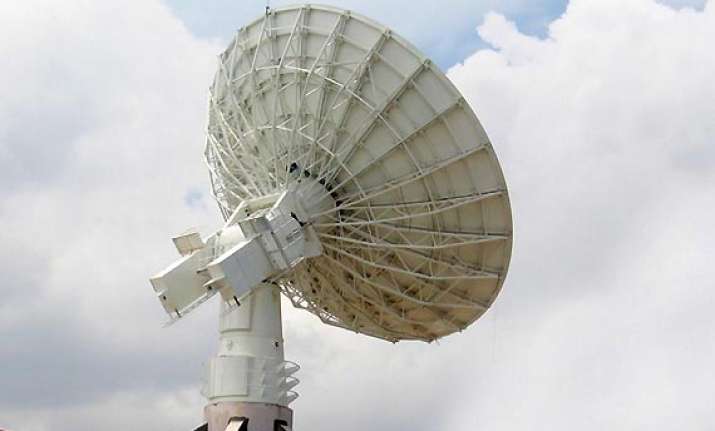 Bangalore, May 28: Indian Space Research Organisation today unveiled its Navigation Centre in Bangalore Rural District for the proposed Indian Regional Navigation Satellite System (IRNSS), a constellation of seven spacecrafts that will enable users to know their location and time accurately.
Minister of State in Prime Minister's Office V Narayanaswamy inaugurated the centre in the presence of ISRO Chairman K Radhakrishnan, other space scientists and officials of the space department.
INC, established at the Indian Deep Space Network complex at Byalalu, about 40 kms from here, will be responsible for the time reference, generation of navigation messages and monitoring and control of ground facilities including ranging stations, Radhakrishnan said on the occasion.
"INC will host several key technical facilities for supporting these navigation functions and the key to the navigation support is the time reference to which all ground based systems and the satellite clocks are synchronised," he added.
The Indian Regional Navigation Satellite System-1A is slated to be launched on board home-grown rocket, PSLV-C22 XL at 1.01 AM from Sriharikota spaceport on June 12, Radhakrishnan said.
The 1,425-kg IRNSS-1, which will have a life span of about ten years, will provide satellite-based terrestrial, aerial and marine navigation services, and also help in disaster and fleet management and vehicle tracking, he said.
IRNSS is an independent regional navigation satellite system, and once all the spacecrafts become operational, it would provide position accuracy, similar to Global Positioning System, of better than 10 metres over India and the region extending about 1,500 kms around the country.
It is designed to provide accurate real time Position, Navigation and Time services to users on a variety of platforms with 24x7 service availability under all-weather conditions. IRNSS will provide two basic services—standard positioning service for common civilian users and restricted service for special authorised users.