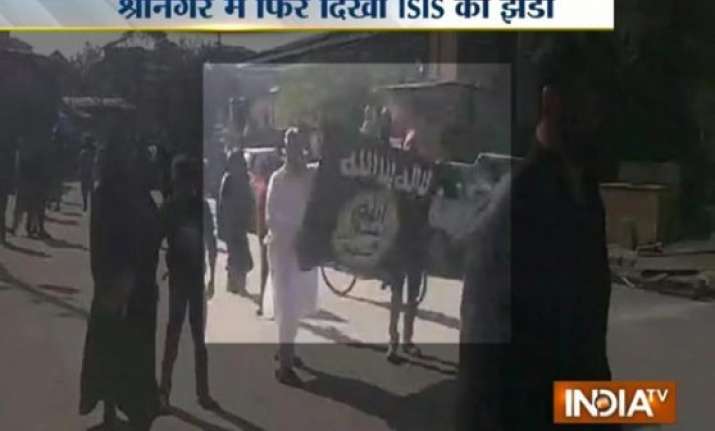 Srinagar: Protestors today displayed flag of Islamic State in Iraq and Syria (ISIS) during a rally in old city after Friday prayers, official sources said.
They said some masked youth were seen carrying the flags of the international terror group during a protest after Friday prayers in Jamia Masjid area.
Police, however, said no such incident has been reported from anywhere in the valley today.
Security officials have expressed concern over the displaying of ISIS flags during the protest rallies in Kashmir.
Today's was the fourth such incident in the past three months.
Army has said the waving of ISIS flags in Kashmir was a matter of concern and "deserves the highest attention of the security agencies" so that the Valley youth are prevented from being lured into the ranks of the jihadist organisation.
General Officer Commanding of Army's 15 Corps Lt Gen Subrata Saha has said, "The emergence of the ISIS flags (during protests) merits concern and deserves the highest attention of security agencies to prevent the youth of Kashmir from getting lured (into ISIS)."