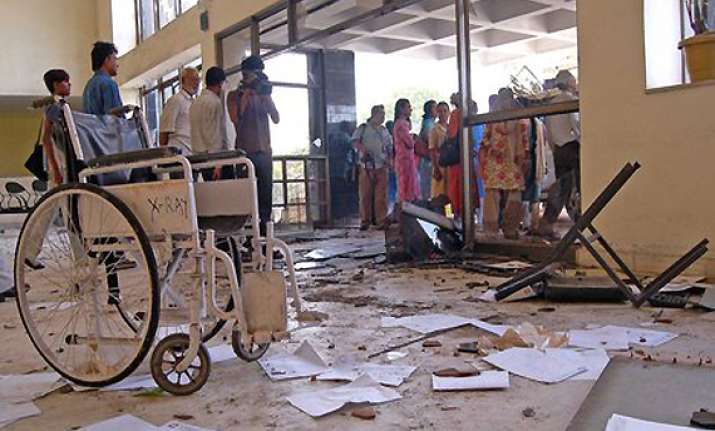 Thane, Jun 27: Relatives of a patient roughed up four doctors and ransacked a hospital in Palghar in the district for their alleged delay in shifting the patient to another hospital, police said.
PSI D Y Jadhav of the Palghar police station said that yesterday one Sheetal Dileep Patil suffered an electric shock and was rushed to Dhavale Nursing Home for treatment.  
However, after the first-aid, doctors asked the relatives of the patient to shift him to a hospital in Mumbai.  An ambulance was arranged to shift the patient.  
However, the relatives demanded that at least one doctor from the hospital should accompany them in the ambulance.  
While the doctor was getting ready to go with them, the relatives started ransacking the hospital and beating the doctors alleging delay, police added.
Palghar police have registered offences under various sections of the IPC against some persons in this case.