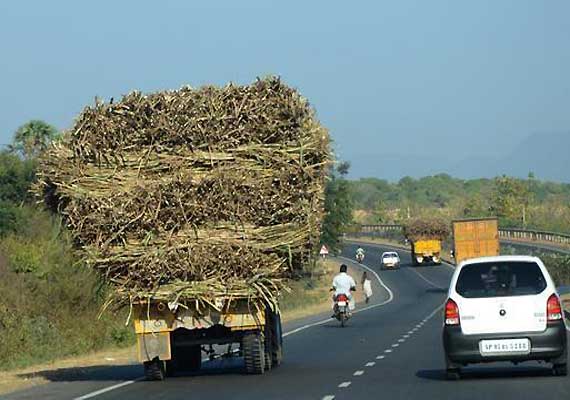 Lucknow, Aug 25: Uttar Pradesh Chief Minister Akhilesh Yadav today said the interests of cane farmers in the state would not be overlooked at any cost. 
"A large number of people are involved in sugar cane farming and many more are associated with other activities linked with it and so all aspects would be considered before making any decision related to sugarcane," he said.  
The Chief Minister was speaking after a meeting on de-regulation of cane sector with Prime Minister's Economic Advisory Council Chairman C Rangarajan at his official residence here.
The Chief Minister said open meetings of representatives of sugar cane cooperative societies and those of cane growers and sugar mills are also held to invite their viewpoints after which sugar mill wise areas are determined.  
On the deregulation of the cane sector, the Chief Minister said doing so would enable sugar mills to decide things as per their choice following which they would be free to purchase sugarcane from anywhere thus causing outrage among the regional farmers.
It is also likely that many sugar mills would set up purchase centres in a village while in other villages no such centre would be installed.
The Chief Minister further said making sugarcane sector regulation free would lead to exploitation of small farmers and influential people will be able to purchase sugarcane at low price from the growers and supply it at much higher rates to the mills to earn profits.
He said this process will lead to price competition and sugar mills shall take unfair advantage of their crushing capacity.
Yadav said the main responsibility of cane cooperative societies is to ensure supply from member farmers but with deregulation, cane committees will gradually die down.  
On import-export of sugar, Yadav said that maximum benefit of export is cornered by mills which are nearer to ports and so the mills of northern states should also be given some relaxations to facilitate export.