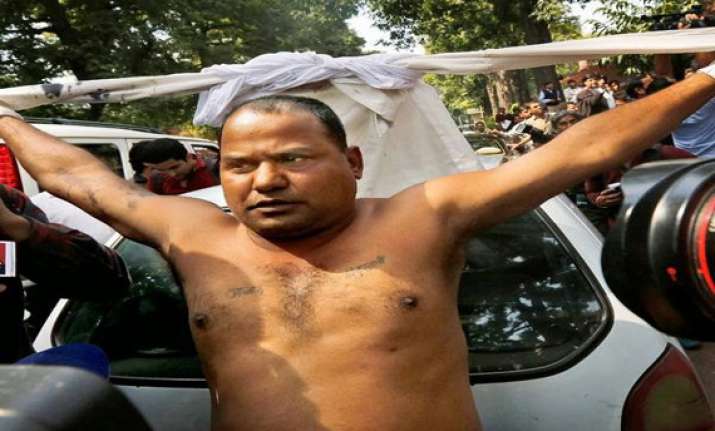 New Delhi: The Supreme Court on Wednesday gave a month's time to Manu Sharma to respond to the contempt notice for throwing ink on Sahara Group chief Subrata Roy March 4 when he was brought to the court by police for a personal appearance.
Granting one month time to reply to contempt notice on Sharma had requested for it, a bench of Justice K.S.Radhakrishnan and Justice Jagdish Singh Khehar said that such incidents of attacks were taking place all over the country.
"This is happening all over the country when a person is called to the court," observed Justice Radhakrishnan.
At the outset of the hearing, Additional Solicitor General K.V. Vishwanathan told the court that such attacks were an obstruction to the administration of justice.
"To prevent a person from coming to the court, after he was called by the court itself affects the administration of justice," he said, adding that "such a person (called by the court to appear) is under its (court's) protection".
Sharma had thrown ink on Roy on March 4 when he was brought to the court by poliice following the court's order.