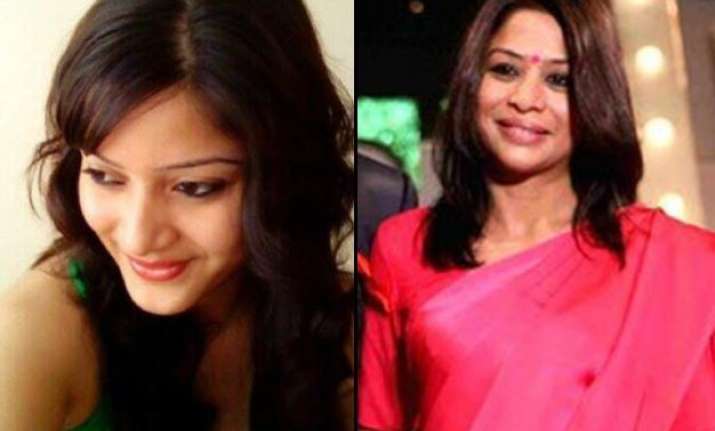 Mumbai: Indrani Mukerjea, prime accused in Sheena Bora murder case, today fainted inside the courtroom after seeing her daughter Vidhie but recovered soon.
According to media reports, she appeared stoic in the beginning but could not control herself for long and fainted briefly.
Vidhie too broke down on seeing her mother as an accused surrounded with female cops inside the court.
Both were allowed by the magistrate to meet for a brief time.
Indrani's lawyers had asked that Vidhie be allowed to see her mother.
However, the police allowed them to meet briefly and hug each other.
The court of Mumbai Metropolitan Magistrate S M Chandgade extended till September 5 the police custody of all three arrested accused in the Sheena Bora murder case, including that of her mother Indrani Mukerjea, to enable investigators dig deeper into the sordid saga.
Before the court extended the remand of the accused--Indrani, wife of former Star India CEO Peter Mukerjea, her former husband Sanjeev Khanna and driver Shyam Rai-- police slapped the additional charge of attempt to murder for allegedly plotting to kill Sheena's brother Mikhail.
All three were produced before the metropolitan court shortly before 3 pm amid tight security.
Police also moved an application, contending that the accused should not be allowed to consume home food during their custody as it could be laced with poison, but the court rejected it.
On Sunday, the Mumbai Police took Khanna and Rai to the crime spot at Dagode, in the forests near Pen in adjoining Raigad district in an attempt to recreate the entire crime scene.
On the evening of April 24, 2012, Sheena was allegedly killed in a car, her body doused with petrol and then dumped in the desolate jungle area in Raigad.