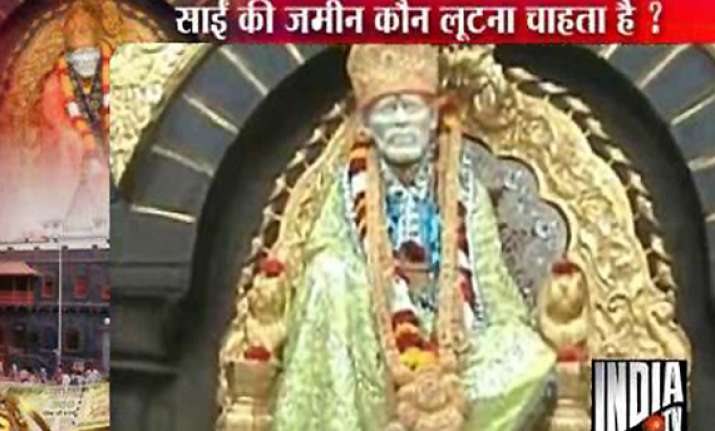 Shirdi, Apr 6: The Shirdi Sai Trust not only manages one of the most revered  shrines  in India but is also one of the richest  shrines in the country.
With a large workforce and an astronomical budget, it is not surprising  that the menace of corruption has seeped into its system, says an India TV report telecast on Friday primetime.
The India TV report exposed irregularities in sale of laddoo prasadam, fake transport bills and the domination of rich and the powerful in the working of Shri Sai Baba Hospital.
The report said, there was irregularities in sale of  laddoo prasadam, which were earlier sold by shops owned by the trust.  
The Shirdi Trust gave the contract of selling world famous laddoo prasadam to a contractor who in turn started selling other items in the guise of selling laddoos.
It also came to light that some of the Shirdi trustees, with the help of the Sansthan's vehicle department chief, prepared fake transport  bills and got Rs 1.67 lakh as transport allowance reimbursed.  
India TV found another  irregularity in Shirdi's Shri Sai Baba Hospital. It was revealed that the coctors who were  working in this hospital for a salary of Rs.35,000  were being given incentives to the tune of Rs.50 Lakh, Rs.60 Lakh and also Rs.95 Lakh.
Ignoring poor patients,  preference was being given to the patients who had power and influence and had connections with the  Shirdi Sansthan Trustees  and politicians.