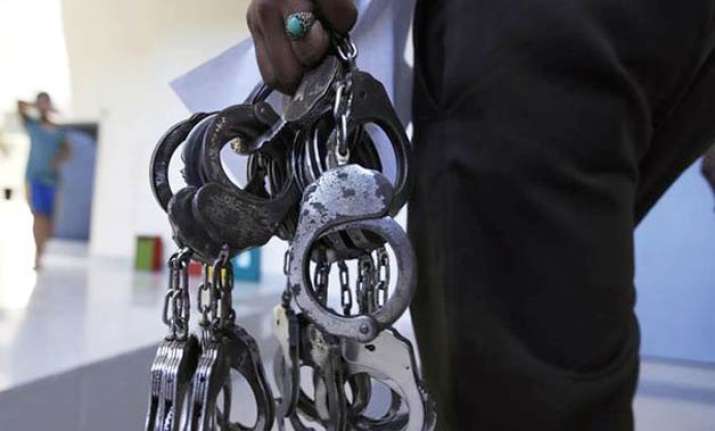 New Delhi:  India has sought consular access for an Indian who is among 20 foreigners arrested in northern China for suspected terror links after its embassy in Beijing received note verbale from Chinese authorities in this regard.  
Chinese authorities told the Indian Embassy that the man had been detained by police on charges of violating Chinese Criminal Law dealing with suspected acts of organising, leading or participating in activities of a terrorist organisation, official sources said.
The man is currently in Ordos in Dongsheng district detention centre in Inner Mongolia. He was initially placed under three days detention which was subsequently extended till July 18, they said.
The Embassy sought consular access for the Indian after it received formal note verbale from Entry and Exit Bureau of Inner Mongolia government, the sources said, adding an official from the embassy will be meeting the detained national as soon as consular access is granted.  
The Indian was among 20 foreigners arrested in Inner Mongolia for alleged terror links. As per reports, he was part of an excursion by a group associated with a religiously inspired African charity.
The reason behind their arrest remains unclear but the tourists, including nine Britons and the Indian, detained at Ordos airport were linked to the South Africa-based charity, Gift of the Givers, founded by Indian-origin Imtiaz Sooliman.  
The Indian Embassy earlier had got in touch with Ministry of Public Security of China seeking more details on the case.  
The Ministry conveyed to the Embassy that it is still in the process of collecting details from the provincial authorities and would update it once they receive the same.  
The Chinese suggested that some members were linked to a terror group, a banned organisation, and watching propaganda videos in their hotel room, the charity said.