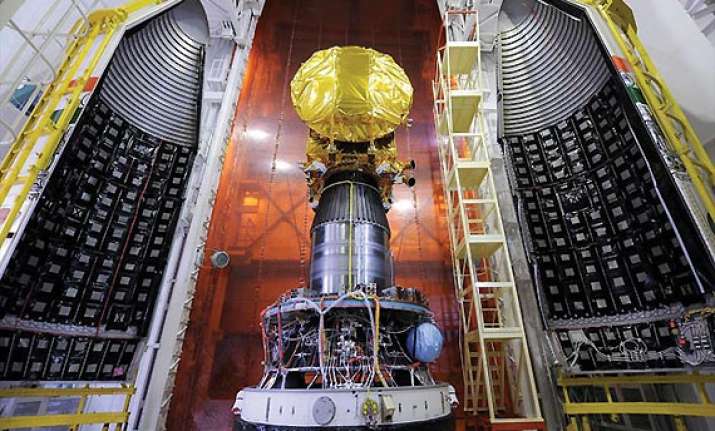 Chennai:  Indian Space Research Organisation has lined up over a dozen missions, including its first probe on the Sun, ISRO chairman K Radhakrishnan said today.
Though, the mission to probe the Sun was already on the cards, the agency now has a clear picture of its plan and had put a timeframe within which it hoped to undertake it, Radhakrishnan said, while addressing students at a private University here.
He said the "Aditya" mission to the Sun had been planned between 2017 and 2020.
"The mission would be around the Earth. A few equipment are being planned for that. We hope for the launch between 2017 and 2020," ISRO chairman said. Apart from Aditya, space habitat studies were also being planned in these three years.
Before that, ISRO would focus on ASTROSAT -- a project aimed at design, development, fabrication and launch of an astronomical observatory for studies of cosmic sources - and Chandrayaan -- II between 2014 and 2017.
"We are planning to have an indigenous lander and rover for Chandrayaan -- 2 mission," he said.
However, later during an interaction, he declined to comment whether the Union Cabinet had cleared the project. ISRO's next in line was IRNSS 1-B, the second of seven satellites, which form the Indian Regional Navigational Satellite System -- an Indian equivalent of USA's Global Positioning System.