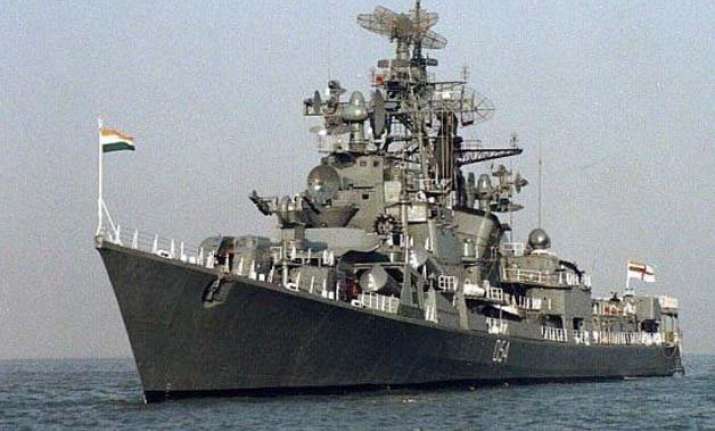 Kolkata: Barak 8 missile of the Indian Navy's INS Kolkata, has cleared all its tests and is ready for induction.
Eight months back, Indian Navy's most advanced warship was commissioned. Back then it was missing its most important weapon system - the Barak 8 long range surface to air missiles, 32 of which were meant to be carried onboard in ready-to-fire mode.
Barak 8 which was co-developed with is considered a game-changer for the Indian Navy. It has an advance target tracking system designed by an Israeli company, and a rocket motor built in India. It has a world class system designed to destroy any anti-ship missile launched by the Pakistani or Chinese Navies.
The missile, designed to intercept incoming anti-ship missiles at a range of at least 70 kilometres, has been made in partnership with Israel, where it has successfully completed trials, and will be refitted on the INS Kolkata in either April or May, said sources.