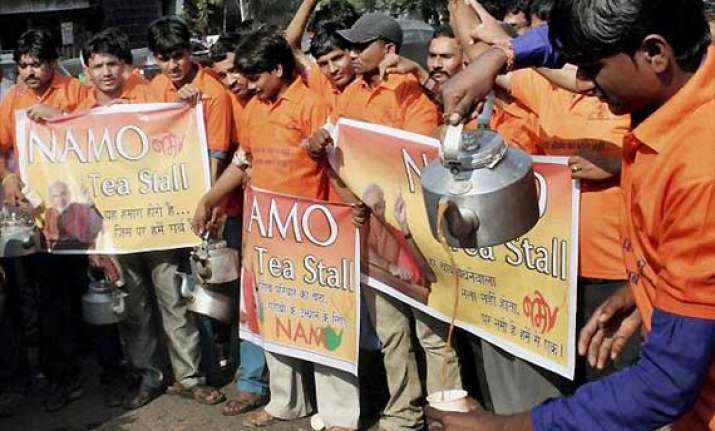 Bhopal: Tea sellers in Bhopal have started mixing politics with business. At Vanilla Tea Stall in Sadar Manzil, Modi Tea sells for Rs 10 a cup, Kejriwal Tea for Rs 8 and Rahul Tea for Rs 6 a cup.
Says, Amit Gupta, the tea stall owner: "Tea sellers in Bhopal are now selling Modi Tea in place of Golden tea and Suleimani tea. "
Apart from New Bhopal, inside Old Bhopal, teasellers are fascinated with Narendra Modi, whether in Mangalwar locality or in Peer Gate.
Here Golden Masala Chai sells in the name of Modi Masala Chai.
Instead of Suleimani and Lukmani Chai, tea sellers are selling Kejriwal Chai and Rahul Chai.