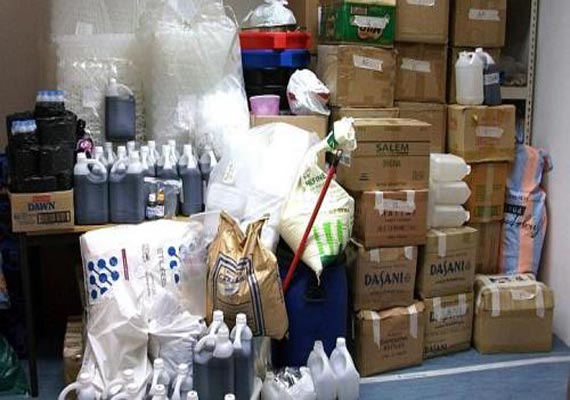 Guwahati, Jul 27: A truck load of illegally carried Phensidyl cough syrup bottles valued at Rs 12.73 lakh was seized jointly by BSF and Customs Department in lower Assam's Dhubri district, BSF sources said yesterday. 
Intelligence wing of BSF stationed in Dhubri along with custom department here on specific information intercepted the truck loaded with Phensidyl concealed in potatoes bags last midnight near Golakganj Railway crossing.
After a thorough checking of the truck and unloading of the potatoes sacks,the sources said 51 cartons of 14971 phensidyl bottles were found hidden beneath the sacks of potatoes.
The truck's driver-cum-owner Md Suleman and his son Md Shah Alam of Bihar have been arrested along with their vehicle coming from Madhyamgram of 24 Parganas district in West Bengal, sources said.