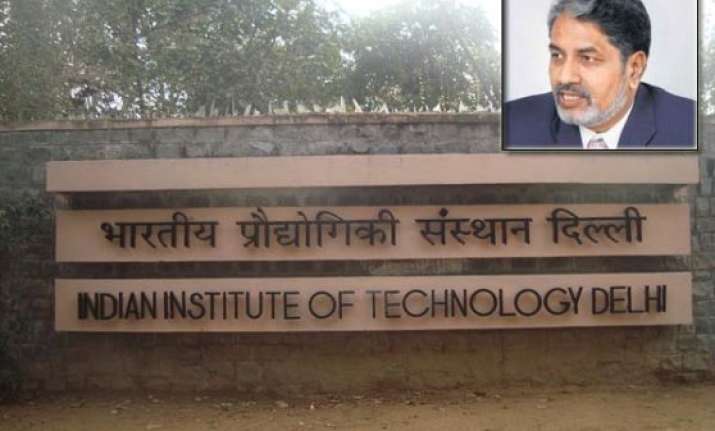 New Delhi: Controversy erupted on Sunday after Indian Institute of Technology, Delhi, Director, Raghunath K Shevgaonkar has quit alleging pressure from the government.
Times of India reported that the director has put his papers on Saturday, two years before the end of term, following pressure from the government to allocate land for Sachin Tendulkar's cricket academy and clear BJP leader Subramanian Swamy's salary dues.
However, there is no clarity who has exerted pressure on the Director form the government's behalf.
The cricketing legend has however denied the reports.  
"I am appalled to read the stories that suggest some land has been asked from IIT-D for academy in my name," tweeted Sachin this morning. The legend added that "I have not even planned any academy neither do I want any piece of land for any purpose."
The report said that Shevgaonkar was opposed to both the demands as he strongly believed that the ground should be used only by the students and faculty of the IIT and also an out-of-court settlement of Swamy issue will create a bad precedent.
Ministry of HRD officials said that they were not aware about the development.
Swamy had been demanding his salary dues with an 18 per cent interest, which both IIT and the HRD Ministry initially rejected. He had then approached the Delhi High Court seeking direction to the officials to release his salary.
The ministry, however, changed its stance after the BJP-led NDA came into power in May this year.
Recently, it sought the advice of the department of personnel and training on whether Swamy's case came under the government's general financial and service rules and if he could be granted 'extraordinary leave' between 1972 and 1991.