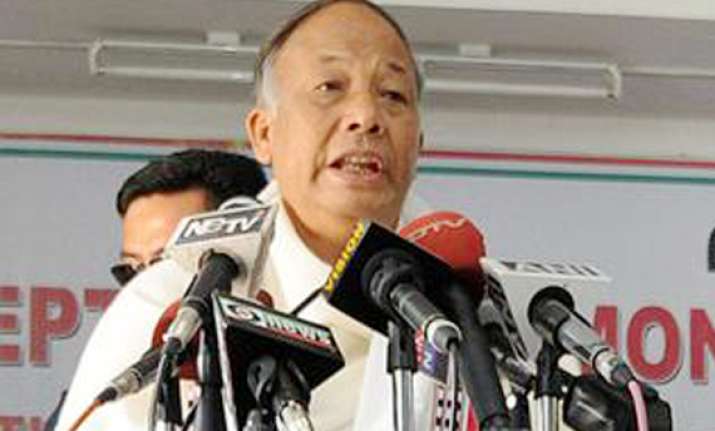 Imphal, Mar 14: Sixty three-year-old Congress leader Okram Ibobi Singh was on Wednesday sworn in as the 23rd Chief Minister of Manipur for a third consecutive term.

Governor Gurbachan Jagat administered the oath of office and secrecy to Mr. Singh at a simple ceremony at the Raj Bhavan.

A number of senior Congress members who were to be sworn in along with Ibobi Singh could not take the oath because the names could not be finalised.

Mr. Singh did not speak to the press and left for his official residence immediately after taking oath.

Senior Congress leaders like former Forest Minister Th. Debendra, State Congress leader Gaikhangam and former Irrigation Minister Phungzathang who were present during the swearing in ceremony and were expected to be sworn in left Raj Bhavan after the Chief Minister.

Sources close to Mr. Singh said the Chief Minister wanted representatives from all the nine districts to be included in the Ministry.

The sources said those who could not be included in the Ministry would be given posts as chairman or managing directors of government-run organisations.

They said that the Ministry would be expanded in the next few days.

The Congress had won 42 of the 60 seats in the State Assembly securing a two-thirds majority in the Assembly elections.